Litigation Links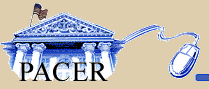 Public Access to Court Electronic Records (PACER) is an electronic public access service that allows users to obtain case and docket information from Federal Appellate, District and Bankruptcy courts, and from the U.S. Party/Case Index. While registration and payment is required, the fees are minimal, and the amount of easily accessible information about prior and ongoing lawsuits is tremendous.

Since its creation in 1982, the Court of Appeals for the Federal Circuit hears all patent appeals. Recent precedential opinions are published on the Federal Circuit website. Georgetown University publishes important Federal Circuit opinions on the internet, free of charge, in a searchable format, as does Emory University (no longer updated).
Certain opinions of the Trademark Trial and Appeal Board are available on the internet in a searchable database through this link.